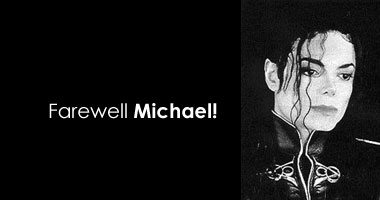 Long before Obama, Woods and Winfrey, an individual proved that race and color cannot fence someone from attaining everlasting glory and unimaginable dominance in a chosen field. Accomplishing these endeavors around a time when racial discrimination was still prevalent and in a field strictly reserved for the so-called "elite", makes that achievement even more unique.
He was the undisputed emperor of music not just in his country but across the planet. An entire era watched him sing and dance, totally mesmerized and in awe of his beyond belief talent. At some juncture, we all tried to moon-walk like him. The world knows him as
Michael Jackson
, who without any iota of doubt is the all time greatest entertainer. He single handedly revitalized the pop music scene.
Michael Jackson began his music career at a tender age of 7 years. His first stint came in the Jackson 5 group that was formed along with his siblings in 60s. His solo career set off to a blazing start in 70s. His album Thriller (1982) stands out as the world's best selling record of all time. Other albums like Off the wall, Bad, Dangerous and History are also among the world's top selling albums.
Michael was inducted 2 times into the Rock and Roll Hall of Fame. His awards include multiple Guinness World Records, 13 Grammy Awards, 13 number one singles in his solo career – more than any other male artist and sale of over 750 million records worldwide, making him the world's best selling male solo pop artist.
Amidst these inconceivable peaks came unthinkable lows. His personal life and image took a severe beating as allegations of child molestation surfaced. His reclusive life style during the last decade further strengthened the media speculations. Despite these contentions, Michael's place in the history as the most popular artist in show business is cemented.
If there is an international celebrity who is recognized in small towns and villages in India (or any country for that matter), its Michael Jackson all hands down. This is the true testament of his international fame and recognition that transcended across each and every country.
It is often said that when music transcends from an artist's heart and soul, it has an indelible effect on the audience. And probably that's why Michael is way up there – the best there ever was, the best there ever is and the best there ever will be. Rest in peace MJ..